Charcoal Fiberglass Window Screen
Charcoal Fiberglass Mesh Screen is a tough woven wire fabric for window screening with black vinyl coating for increased strength. Feiyada fiberglass screen is used as retractable window screening, insect screen, pet resistance door mesh and porch sunshades. Charcoal is the popular color for fiberglass mesh fabrics of various uses especially for window replacement screening fabrics.
Charcoal fiberglass window screen is supplied in rolls or cut stripes according to the frame setting sizes. It is commonly made in the form of replacement elements. The meshes Feiyada supplies are 17x15mesh,18x16mesh,20x20mesh,16x16mesh,or at request.
Charcoal Fiberglass Mesh Specification:
Material: PVC coated fiberglass
Mesh size:17x15mesh,18x16mesh,20x20mesh,16x16mesh,or at request
Colors: Black, gray, white, bule, green, Charcoal or at request
Weight:115/m2,110g/m2,120g/m2
Roll Width:0.5m to 2.8m,any width available at request
Length:2ft to 600ft at request
Features: No smell, high fireproof, ventilate for sun shade, ultraviolet, long life time, easy washing, anticorrosion, feel comfortable.
Uses:Widely used on doors or windows to prevent insects and flies.
Charcoal Fiberglass Screen Rolls
Charcoal Window Screen
Charcoal Fiberglass Screen for Retractable Windows
Common Specifications for Charcoal Fiberglass Screen:
Charcoal Fiberglass Window Screen
specification
Technical notes
Mesh/inch
Weight
Roll size
Plain weaving
Color : Black, gray, gray/white, green, etc
14x14
115g/m2, 120g/m2, 125g/m2, 130g/m2, 150g/m2, 180g/m2
Width: :0.61m to 2.2m,custom require available at request
Length: 25m,30m,30.5m,50m,custom require available at request
16x14
16X16
16x18
18x18
18x14
20x20
Machines for Weaving Charcoal Fiberglass Mesh and Workshops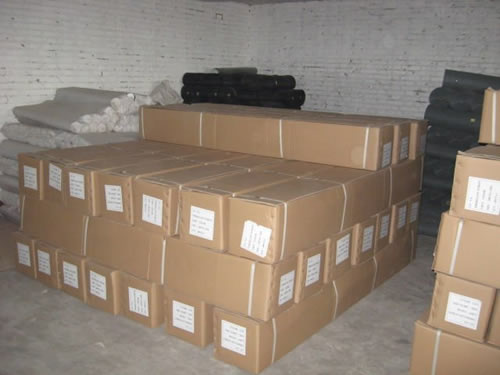 Package for Export